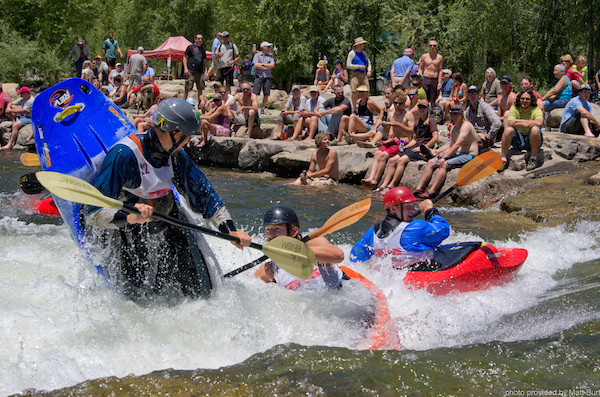 DATE CHANGE: 
Due to our amazing snowpack, the 16th Annual Gunnison River Festival will take place over 2 weekends!  All Whitewater Park events have been rescheduled for Saturday, August 24.  I Bar Pearl Jam concert, Taylor River Downriver races, I Bar/World Tour Paddling Filmfest and South Main Block Party are on!  
For more information contact Joellen, 970-275-3516.  
Celebrating our rivers in Gunnison County.  Education-Participation-Competitions.